Here is a great site for looking at photos of plants for design puposes.
www.popsignage.com/.../index.htm
this company makes signs for nursuries and they have most names and pics to match each other, but remember some items will not be available in your area or territory,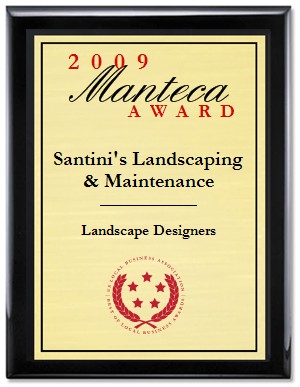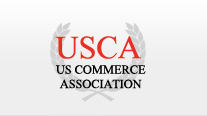 Press Release
FOR IMMEDIATE RELEASE
Santini's Landscaping & Maintenance Receives 2009 Manteca Award
U.S. Commerce Association's Award Plaque Honors the Achievement
WASHINGTON D.C., June 8, 2009 -- Santini's Landscaping & Maintenance has been selected for the 2009 Manteca Award in the Landscape Designers category by the U.S. Commerce Association (USCA).
The USCA "Best of Local Business" Award Program recognizes outstanding local businesses throughout the country. Each year, the USCA identifies companies that they believe have achieved exceptional marketing success in their local community and business category. These are local companies that enhance the positive image of small business through service to their customers and community.
Various sources of information were gathered and analyzed to choose the winners in each category. The 2009 USCA Award Program focused on quality, not quantity. Winners are determined based on the information gathered both internally by the USCA and data provided by third parties.
About U.S. Commerce Association (USCA)
U.S. Commerce Association (USCA) is a Washington D.C. based organization funded by local businesses operating in towns, large and small, across America. The purpose of USCA is to promote local business through public relations, marketing and advertising.
The USCA was established to recognize the best of local businesses in their community. Our organization works exclusively with local business owners, trade groups, professional associations, chambers of commerce and other business advertising and marketing groups. Our mission is to be an advocate for small and medium size businesses and business entrepreneurs across America.
SOURCE: U.S. Commerce Association

CONTACT:
U.S. Commerce Association
Email: PublicRelations@us-ca.org
URL: http://www.us-ca.org
this has a lot of variables such as soil condition, clay, sandy and how much percolation the soil has, along with the season, heat humidity etc are all factors and an exact science is not available
FIRST TWO WEEKS

Proper watering of sod is essential to root establishment of your sod.
• The day of installation enough water should be applied to penetrate the sod and two inches of native soil.
• From day two on, keep your sod and soil moist throughout the day. The roots are short so the sod cannot withstand large amounts of water at a single time. Other than the first day, the ground under the sod should never be soggy. Usually watering four to six times during the day for approximately five to six minutes each time, is required until root establishment has begun on your sod. Root establishment will usually begin within seven to fourteen days depending on the time of year your sod is installed and your environment.
• Too much water will rob the roots of oxygen and in warmer weather that possibly can lead to disease. The length of each watering cycle will depend on the soil type with which you are working. A clay type soil may need five minutes four times a day where a sandy loam may need seven minutes, five times a day. You have to judge the minutes given, but here is a tip. If the water is standing under the sod for more than just a few minutes after an irrigation set has finished or if the soil is soggy, you are
probably giving the sod too much water at one time. Avoid, if at all possible, watering into the evening hours (after five-thirty or six pm); this is one of the fastest ways to create a fungus problem.

Please stay off new sod until after the first mowing.

• Try cutting back the frequency of watering just before the first mowing. This will firm up the soil for mowing.
• First mowing should be approximately 14 days after the sod has been installed. In the winter you may need to wait longer for the roots to establish prior to mowing.
• Never mow off more than 1/3 of the blade during a mowing cycle. Mowing high is much less stressful on new sod.
AFTER TWO TO THREE WEEKS

• Reduce the frequency of times you water at a gradual pace. At the point that you can tug on the corners of the sod and meet some resistance, you can do away with the latest irrigation set of the day but you need to add a couple of minutes to the other sets. Now the roots are deeper and the sod can take as little more water at a time. In another week or so you can repeat this process until you are watering once a day.
• Deeper, less frequent watering will help roots stretch down deeper and establish quickly into the soil.
• Fertilize your new sod approximately four to six weeks after installation to insure continued establishment of the roots.

An Award Code has been assigned to your company that can be used on our website for quick access to your award information and press release.

Your Award Code is: VLLF-CHNK

Sincerely,

Ashley Carter
Selection Committee Chair
US Commerce Association